While marriage in the United States has made considerable progress in recent years, the ceremony itself still leans to the traditional side. As a result, the function and responsibilities historically attributed to marrying couples remain almost the same as it has always been. But with weddings coming back after the delays of last year, it is high time that each piece you incorporate and traditions you choose to include into your special day must reflect your goals and beliefs as a couple and individuals in your relationship.
The White Dress
While wearing a white bridal gown has become the norm in most societies, this was not always the case. It was not until the era of Queen Victoria nearly 180 years ago that the popularity of wearing a white dress at one's wedding became widespread in Western culture. The historical moment of the Queen in white walking down the aisle has since been associated with a bride's innocence, purity, and sweetness. And still being passed down to our modern culture.
However, you don't have to follow such norms, especially if you want to dress in a way that reflects your individuality on your own wedding day. After all, the whole ceremony will be about you, so instead of the traditional white dress, you may wear something uniquely yours. In addition, you don't have to worry about standing out from the crowd while still maintaining the appearance of a bridal gown if you choose to spice up your wedding fashion.
You may select several colors and designs that speak more to your personality and are appropriate for the occasion. For instance, a fancy mustard gold wedding pantsuit paired with your favorite accessories and customized jewelry items is a fantastic way to commemorate the special event while bringing elegance and fashion. There isn't a day that the world is yours to enjoy more than any other when it comes to weddings.
The father's approval
Some wedding traditions were merely sexist that they were romanticized over time, thus, widely accepted for hundreds or maybe even thousands of years. One good example is this archaic custom that dates back to an era when young women were regarded as properties rather than part of a family or their father's financial burden; Therefore, women were passed on to suitable men to serve them as their wives. Thus, the asking of the hand in marriage.
However, even if there are no negative connotations in asking your hand for marriage now, this tradition may feel strange and out of date for some people. Women are old enough and strong enough to handle the responsibility of making their choices, especially in marriage talks. Therefore, the husband-to-be must make sure that she is genuinely interested in becoming their wife before even considering asking for her father's approval.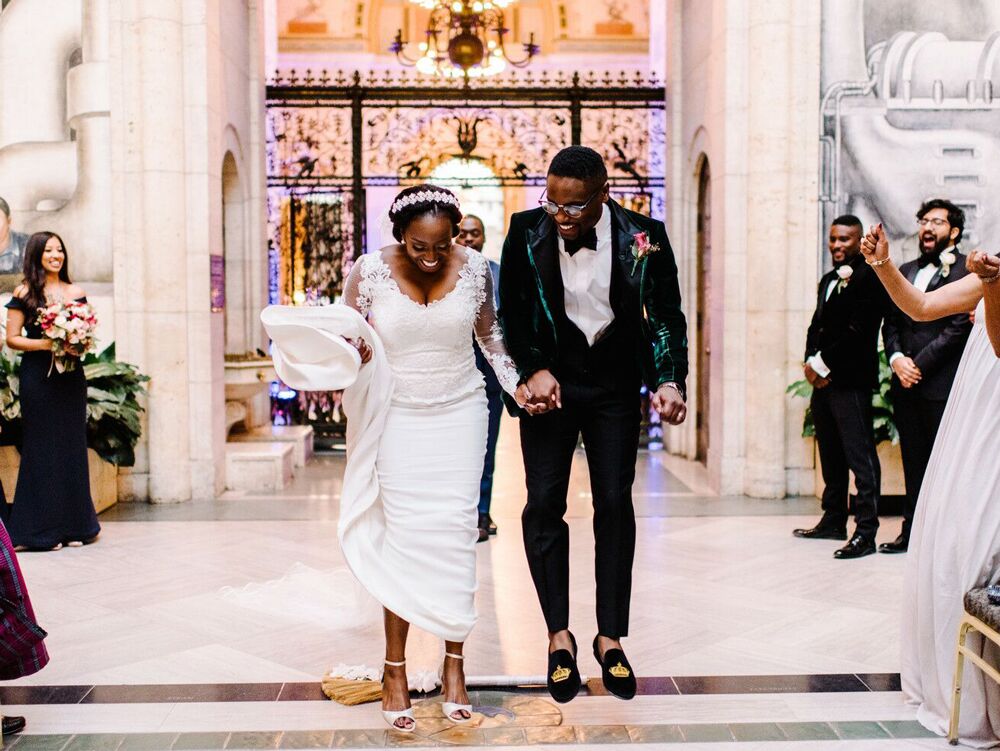 Bachelor parties and Bridal showers
Pre-wedding celebrations commonly involve separate parties for both groom- and bride-to-be arranged mainly through their friends. It is meant to shower the couple with gifts and best wishes, symbolizing their last day of being single. However, all of these are entirely optional, especially if it just isn't your cup of tea.
That means you can still get married without the alcohol-infused night in a bar with some random dancer your friends hired somewhere. Moreover, if you are on a tight budget but still want to celebrate your last day of freedom with the people you care about, you can always go for a much more laid-back event. For instance, a backyard picnic party or a simple afternoon full of catching-up.
Inviting everyone you know
Let's face it. Not everyone in your circle deserves to be given wedding invites. It may be that you don't feel like having them on your special day, or you aren't just close to them enough, so having them around isn't necessary. This should be okay and normalized. You should not feel obligated to invite individuals just because you went to the same University with them or your friends and family requested you to do so.
All attendees must contribute to your happiness and fill your heart with joy when it comes to weddings. Genuine love and support are what this ceremony is all about and if you feel like cutting off unnecessary people in the invites, know that you have all the right to do so.
Over the years, traditional weddings are gradually being replaced by more forward-thinking alternatives; gone are the days where ceremonies should only be done in churches. Nowadays, couples can do so in places unique to them to celebrate their love and union. Having a thorough understanding of traditions, customs, and history allows you to decide which ones are unnecessary, and you can do away with them while still having the wedding you deserve.