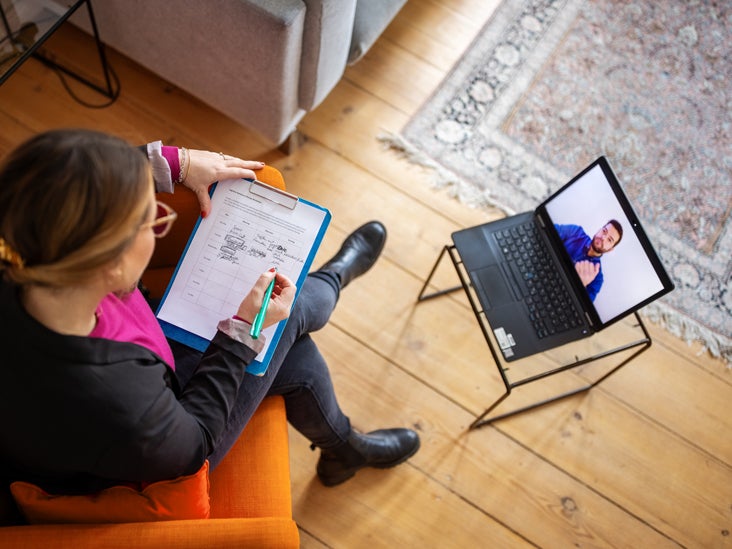 Telehealth will likely continue to be in use even after the pandemic has passed. It is not a new technology, but the adoption rate has picked up in the last year and reached those who may otherwise not have access to professionals.
Patients who have minor physical ailments were able to consult their physician while keeping safe from COVID-19. Likewise, those who are experiencing symptoms of mental illnesses were able to see their therapist from the comforts of their own homes.
Teletherapy has been life-saving throughout the pandemic, a highly stressful time for the population. However, there are still questions on whether it can be as effective as face-to-face consultations. While the technology aided in many ways, including allowing psychiatrists and psychologists to automate medical billing, some patients still have doubts. Some want to return to in-person meetings as soon as possible.
Did the addition of a digital screen decrease the efficacy of known treatments for various mental illnesses, including anxiety and depression?
CBT Through Teletherapy
Cognitive behavioral treatment (CBT) is a type of short-term psychotherapeutic treatment used to address various mental illnesses, including addiction, anxiety, bipolar disorder, depression, eating disorders, phobias, and many others. It has also been used to help people cope with serious illness, grief, low self-esteem, stress management, and insomnia.
CBT aims to enable patients to identify and then reframe negative thought patterns that influence emotions and behaviors. It may include relaxation and mindfulness techniques.
Because it is so commonly used, many patients likely received CBT through telehealth throughout 2020 and 2021. That said, data from the past year regarding the use and effectiveness of the method and the platform are coming in. Recent research looked at how different it will be against chronic insomnia if delivered via telehealth versus the traditional in-person consultation.
Researchers from the University of Michigan recruited 65 adults, all of whom suffer from chronic insomnia. They were randomized to receive either CBT through telehealth or in-person. The research lasted for three months.
By the end, the researchers concluded that CBT for insomnia delivered via telehealth was effective. It was not inferior on any metric. The researchers reported that the impact was the same among patients whether they used telehealth or they went to the clinic to receive treatment in person.
Moreover, the researchers also revealed that CBT via telehealth was not different in response rates, daytime functioning, and satisfaction of patients.
It is proof that telehealth is effective and can treat patients who do not have access to a mental health professional nearby or prefer the safety and comfort of being at home.
What Other Studies Say
Some researchers have already reviewed existing literature to assess the impact of online CBT. In one paper, researchers reviewed the results of 17 studies on the use of CBT via telehealth to treat symptoms of depression. They found that CBT via telehealth may even be more effective than in-person counseling.
The patient satisfaction rate was also widely positive. It was more cost-effective for patients.
Barriers of Delivering Effective CBT via Telehealth
However, the use of telehealth has a few challenges as well. It is preferable because it eliminates blockades that prevent patients from accessing care, such as commuting and the availability of mental health professionals. After all, the majority already have a smartphone and have access to an internet connection.
To others, telehealth is neither convenient nor safe. The main challenge is technology. In rural areas across the United States, getting an internet connection is still very difficult, which is a shame because they can benefit from telehealth the most. The majority (60 percent) of rural America has shortages in mental health professionals. According to the National Institute of Mental Health, more than 90 percent of all psychologists and psychiatrists work exclusively in major cities.
Moreover, a home is not always as private as one can hope. Those who live with other people may not feel comfortable talking about their thoughts and emotions in fear that a family member or a roommate may overhear. A therapist's office offers a safe and private space for patients. Not everyone has the luxury of being alone inside their home or being in a room with soundproofing.
More studies have to be made to prove that CBT remains effective if delivered via telehealth. It is also not for everybody. After the pandemic, if meetings in enclosed spaces are safer, patients should be given an option to get treatment via telehealth or in-person consultation.