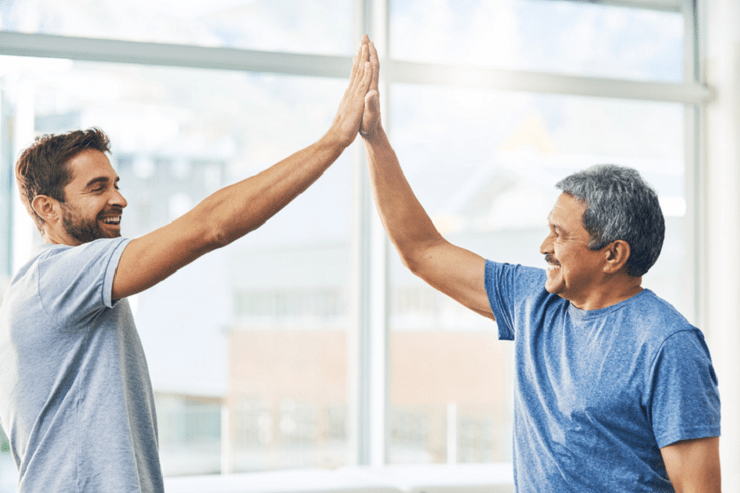 Recovery from an AUD (alcohol use disorder) requires a lot of time, effort, inner strength, and support. There are 4 different stages of recovery you will experience if you decide to enter an addiction rehab programmed. Helping you to learn and maintain a healthy, sober lifestyle.
The four stages of recovery are; accepting treatment, early abstinence, maintaining abstinence, and advanced recovery.
Accepting Treatment
The first step is admittance, and this is when you enter a rehabilitation programme. You will probably have some confusion and concern about quitting your substance of choice completely, and that you are not that addicted – but be wary of this! Denial is your worst enemy.
During this stage, your goal is to be actively involved in treatment and accept that your goal is currently abstinence.
Early Abstinence
Once you are committed to your treatment, you will then start stage 2 – early abstinence. This can be the toughest stage as you battle the addiction. You'll be dealing with withdrawal, cravings, psychological dependence, and triggers.
During this stage, you will be learning coping mechanisms to deal with the triggers and cravings, whilst having your physical symptoms medicated and monitored. The tools you learn here will greatly help you throughout your whole recovery.
Helpful activities include; encouraging participation in social support activities, finding alternatives to alcohol to turn to in stressful situations, partaking in self-help groups, recognising triggers.
Maintaining Abstinence
After around 90 days of abstinence, you will move onto a third stage – maintaining abstinence. If you were in residential rehab, you may now be moving to outpatient rehab.
The main focus of this stage is avoiding relapse. You will learn about the warning signs, and what might be leading you towards relapse.
You will also be learning to apply the same tools you learnt in early abstinence to other areas of your life. You will discover how not using alone is not enough for a great quality of life.
Advanced Recovery
After around 5 years of maintained abstinence, your recovery journey will finally reach the fourth stage – advanced recovery. This is where you have taken everything you have learnt, and have built a satisfying and fulfilling life.
The best strategies to carry out at this stage is; creating long-term goals, a consistent schedule, making relationships with people who do not use or drink, and finding an activity that doesn't involve drugs or alcohol which makes you truly happy.
In doing all this, you will realise you have all the skills to be a healthier person, better partner, friend and family member, and a productive and functioning member of society.